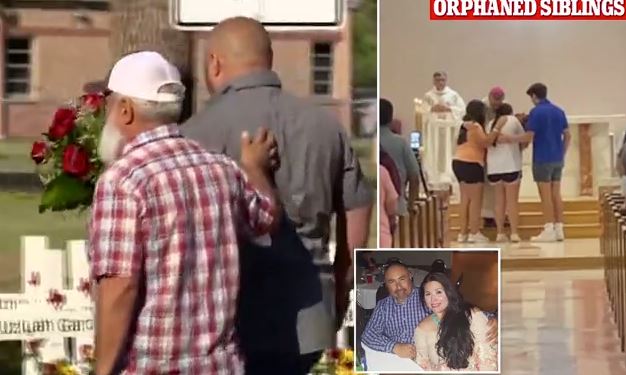 The moment widower Joe Garcia lay flowers for his wife who died shielding children in Texas school massacre – just hours before he died 'of a broken heart' leaving their four children orphaned
Garcia's husband of 24 years, Joe – father Cristian, 23; Jose, 19; Lyliana, 16; and Alysandra, 12 – visited a memorial to his wife and their mother on Thursday
Devastating footage shows the widower of a teacher killed in the Texas school massacre visiting a memorial to his late wife just hours before he too died of what relatives said was a broken heart.
Joe Garcia, 43, was filmed toting a large vase of red roses to the memorial site at Uvalde, Texas, on Thursday morning, two days after his wife Irma's murder.
Just hours later Joe himself was dead of a heart attack, with relatives blaming the anguish of his wife's passing for the fatal cardiac arrest.
The couple had been wed for 24 years; Joe was a teacher, while Irma was a fourth grade teacher at the now-infamous Robb Elementary School.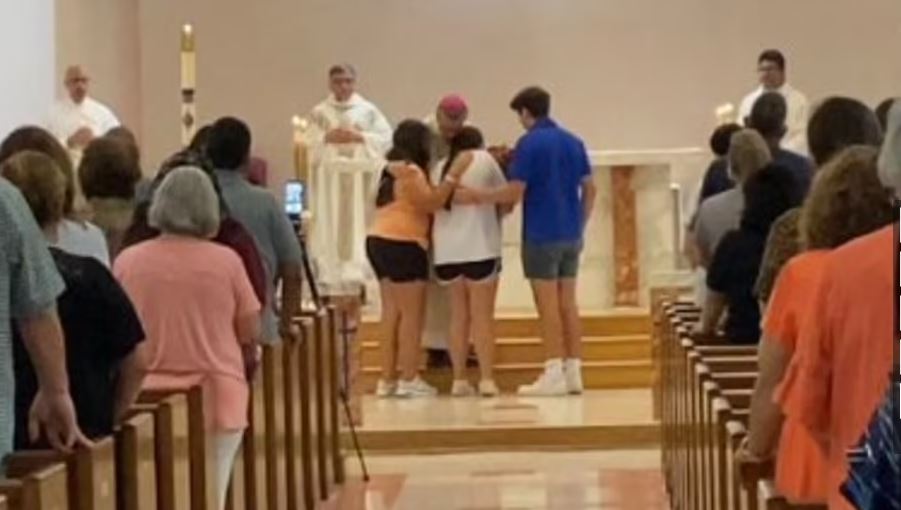 They were parents to four children, three of whom were filmed embracing one another at a mass to remember their parents later on Thursday night.
Those youngsters are Cristian, 23; Jose, 19; Lyliana, 16; and Alysandra, 12.
At one point Jose was seen weeping as he was overcome with the week's horrific events.
Father Eduardo Morales blessed the three siblings who attended the service and told them: 'We are your family. Your mother and father will always find a way to take care of you.'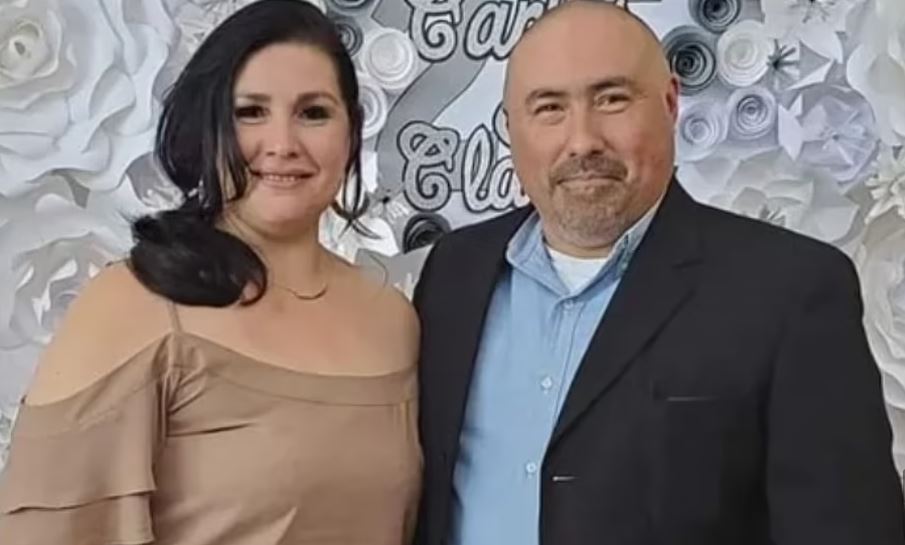 Cristian is at military boot camp while the couple's second son, Jose, attends Texas State University.
A GoFundMe page set up to help the Garcia children rebuild their lives had collected more than $1.7 million in donations by Thursday night.
After Tuesday's slaughter at the hands of 18 year-old gunman Salvador Ramos, dozens of stories have emerged of individual tragedies and acts of heroism.