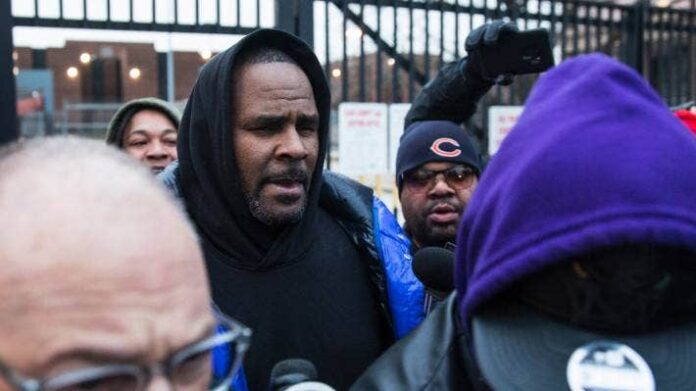 R. Kelly risks long prison term at s3x trafficking sentencing
R. Kelly could face decades in prison when sentenced on Wednesday, US attorneys have speculated.
The embattled singer has been in detention for months, awaiting his June 29 s3x trafficking sentencing.
He will be sentenced at the US district court in New York.
In September, a New York jury convicted the pop star of racketeering and eight counts of s3x trafficking.
He was accused by multiple parties and found guilty of running a scheme to sexually abuse women and children.
According to BBC, US attorneys who spoke of the odds against him said he might spend at least 10 years in prison.
Some prosecutors speculated about 25 years behind bars, with the maximum possible sentence being life in prison.
His legal team argued that he deserves no more than a decade because he is "not currently a risk to the public".
His sentencing followed a six-week trial that heard how he trafficked women between different US states.
He was said to have been assisted by managers, security guards, and other entourage members for over two decades.
Prosecutors in the case were quoted as saying he showed a "callous disregard" and no remorse for his victims.
"Indeed, the defendant's decades of crime appear to have been fuelled by narcissism and a belief that his musical talent absolved him of any need to conform his conduct," they said.
"No matter how predatory, harmful, humiliating or abusive to others – to the strictures of the law."
Kelly is separately facing trial in Chicago on child s3x images and obstruction charges.
He is also due to face sex abuse charges in Illinois and Minnesota.