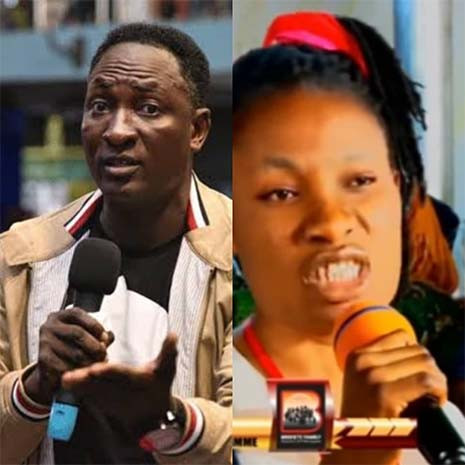 Child trafficking: Ruth Matthew, exonerates Prophet Jeremiah Fufeyin
Mercyland has released a statement and video of Ruth Matthew who accused its founder, Prophet Jeremiah Fufeyin of abducting her son, recounting her claim. Read below…
A woman, identified as Ruth Matthew, who had accused a church founder Prophet Jeremiah Fufeyin of kidnapping her child has confessed to selling the child.
Matthew had attracted sympathies and attention after alleging that her child went missing at the Christ MercyLand Church in Warri, adding that the owner of the church, Prophet Jeremiah Omoto Fufeyin had a hand in the matter.
While the case was investigated by the Nigerian Police and is currently in court, a video made available to journalists yesterday showed Ruth Matthew confessing that she sold her baby and seeking for forgiveness.
While her children were also been interrogated and cross-examined in the video, the claims about the prophet being involved in the matter were denied in the presence of her younger brother Mr Joshua Matthew.
Earlier, a man, identified as Alfred Ayo, had appealed to the Federal Government to intervene in the case of his missing child, stating in a video posted on his Facebook page that Ruth Matthew, his wife and her lover connived to hide his child for the purpose of seeking undue favour.