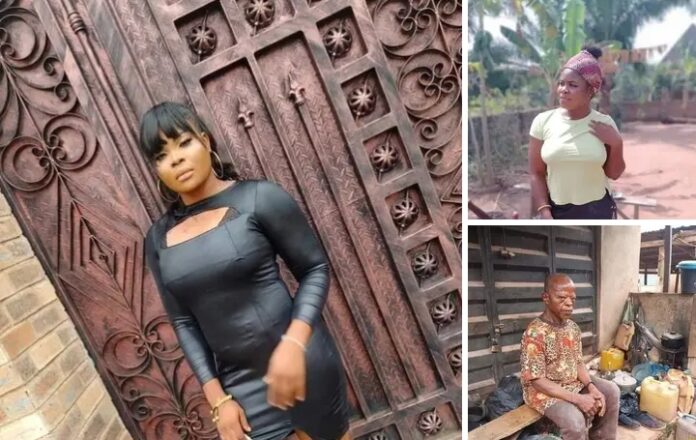 I Am Ready To Marry H0meless Veteran Nollywood Actor, Aguba" – 24 Year Old, Anastasia Michael Olamma
24 Year old Nigerian Lady identified as Anastasia Michael Olamma, has offered herself to marry a veteran Nollywood Actor, Kenneth Aguba who's pictures went viral on the internet after he was said to be homeless.
Annastasia who announced the new development on Facebook page, wrote;
"I heard General overseer OPM is looking for a wife for Kenneth Aguba , please Tell Him I (Annastasia Micheal Olamma ) am willing to marry him,i am ready to be Mrs Aguba ❤️❤️ I will love him and take care of him very well. They should come and see my people bikon 🙏🏼, I am 24 years old and i am from Enugu state,.. Aguba Deserves to marry me because I am a wife material 1000 yards,I can help him regain his sanity and I will take very good care of him and feed him well.