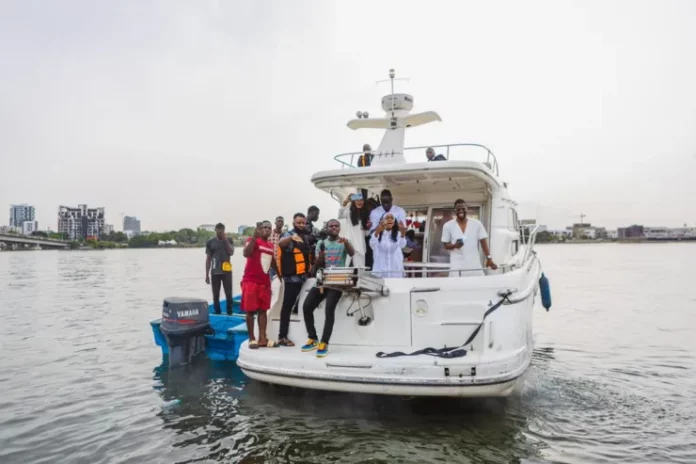 Nigerian Influencer, Pamilerin, uses yacht and helicopter to propose to his girlfriend, Motunrayo (Video)
Nigerian Twitter influencer and entrepreneur, Pamilerin Adegoke has gotten engaged to his hearthtrob, Motunrayo.
He proposed to her with a uniquely organised set up which he executed with the help of friend.
Pamilerin and his girlfriend have been dating for 11 weeks, so he decided to make the moment an epic one especially considering that he rented billboards to celebrate her on Valentine's Day.
The loverboy made plans with friends and they rented a yacht as well as a helicopter which hovered in the sky with 'Will You Marry Me' written on the body.
View this post on Instagram