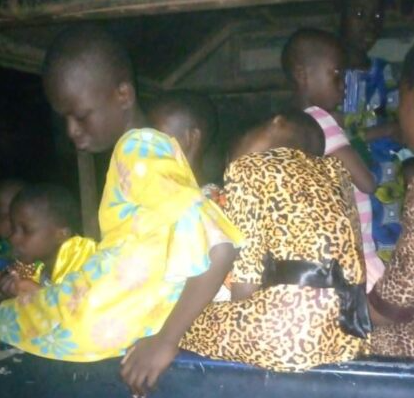 Nigerian Pastor, Peter Josiah, who declared rapture will happen in September is an agent of Satan – CAN
The Christian Association of Nigeria (CAN) has disowned the Pastors of the Whole Bible Believers Church, Ondo State, where over 50 children were found in the basement of the church.
The church kept members, including children, in the church's basement in preparation for rapture, which the church leader claimed would take place in September 2022.
CAN described the Pastor, Peter Josiah, and his cohorts, as "agents of Satan pretending to be working for God."
CAN President, Dr. Samson Ayokunle Olasupo, in a statement by his media aide, Pastor Bayo Oladeji, said that, ordinarily, they wouldn't have made a statement on the matter but the fact that the church claims to be a Christian church necessitated the response.
He insisted that the Pastor in question and his church are not members of the Christian Association of Nigeria (CAN) and so he is not known to CAN.
The CAN President commended the Police for rescuing over 70 victims from the Church premises. He also encouraged all denominations to keep an eye on pastors under them to ensure wholesome Biblical conduct, while members of the churches all over the nation are enjoined to cross-check every teaching from the Bible before believing it.
He called on the Police to thoroughly investigate the Pastor and his activities with a view to prosecuting him and his cohorts if there had been any infringement on the law of Nigeria and the rights of the members in his custody.