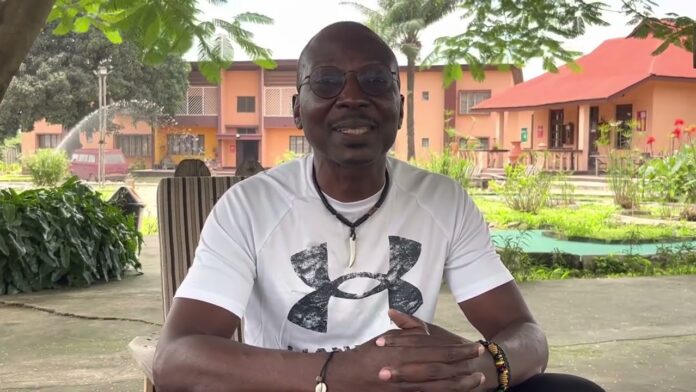 Babatunde Tomori reveals why he drove bus from London to Lagos
The Vintage Car Society of Nigeria has hosted Babatunde Tomori, the man who drove a bus from London to Lagos through the Sahara desert.
Speaking at the occasion in Lagos, Asiwaju Kayode Dada, president of the pan-Nigeria motoring group, said Tomori's feat cannot be "undermined".
"The feat should not be undermined, especially for what it meant in refuting the myth associated with such adventure," he said.
"We are proud of Tomori whom we see him as a worthy ambassador of the Vintage car group and a promoter of the true Nigerian spirit."
Tomori, who arrived in Nigeria on August 5, 2022, said driving to Nigeria from his base in London, the United Kingdom, was a dream come through.
"I did this trip as a way of debunking the fears associated with the desert trip, especially to make a case for tourism in Nigeria," he said.
"My conclusion is that the insecurity is exaggerated and spending a huge part of the ten-week driving across the desert and camping with strangers on the road gave me a different impression of the environment."
Tomori said he had earlier scheduled the over 5,000km trip for 2020 before the coronavirus pandemic broke out.
"The pandemic gave me a good time to further plan the trip, I had to do more work on my van and kept putting things in order till I finally embarked on the trip some weeks back. Primarily the closure of different boarders was a major drawback then," he added.
He also revealed that his Volkswagen van broke down in Paris — a few days after he set off from London, adding that he stayed back to get it fixed before getting back on track.
According to Tomori, the trip was to address some negative narratives about intercontinental driving between Africa and Europe.
"The help and hospitality offered to me by total strangers are some of the highpoints of my adventure," he said.
"My zeal for the journey was renewed each time I am shown love on the road. Ordinarily I had planned the trip for six weeks but the attachments I developed on the road with people I met extended the trip.
"In Tangier, a shop-keeper who didn't know me took me in to help located the hotel I had booked, despite not comprehending my language nor writing. I later discovered that the hotel was on top of the building he had his shop."