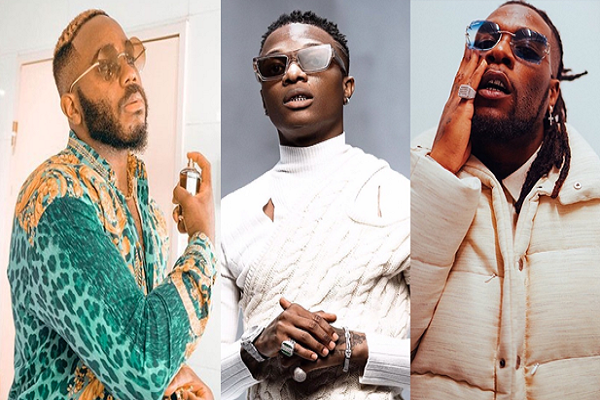 Kiddwaya brags he's richer than Burna Boy, Wizkid
Big Brother Naija's 'Lockdown' ex-housemate, Terseer Kiddwaya, better known as Kiddwaya has boasted that he is richer than two Nigerian ace singers.
Kiddwaya asserted he has more money than Burna Boy and Wizkid during an Instagram Live session while answering a troll, who compared his wealth to that of the two superstars.
Responding to the comparison, the BBNaija star insisted he is richer than the musicians but opted to keep a low profile despite his wealth.
Kiddwaya said, "I have more money than Burna and Wizkid. So stop saying all these….Oh it's Kidd this, Kidd that.
"Look guys, my money is fucking long, bro. I just don't show it…..I don't show it. So just chill."
The billionaire's son also told his troll that if he wanted to show how rich he is, he would leave him perplexed and wondering what his source of income is.
"If I wanna flex with you guys, I'll flex with you guys. You guys will be like, 'A ha! What's Kidd doing?"
"Let me be my normal way. Money in me is not …. and that's why we're just chilling. So don't hold that blab blah blah! You understand? Calm down!
"Money is different over here. Just dey watch your programme for that side," he added.