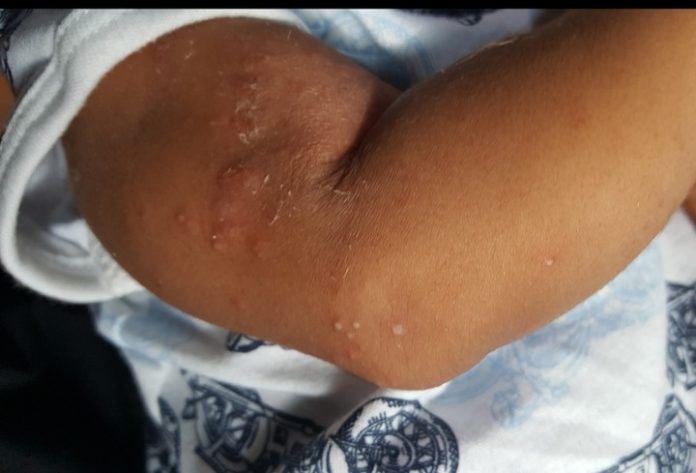 My baby boy is barely one month old and he developed this skin problem. One of my colleagues said it is Ela(Yoruba) but from my experience, Ela manifests as very red tiny rashes around the neck and joints.
Now this one is not on his neck (though it is in both his elbow joints, scarcely on his Tommy and this morning I say it at the back of his knee), his skin molts around the rashes. I just can't completely describe it that's why I included the pics.
I need help elders in the house. I took him back to the hospital where he was born but they said it will go but I don't like the look. What do I do?