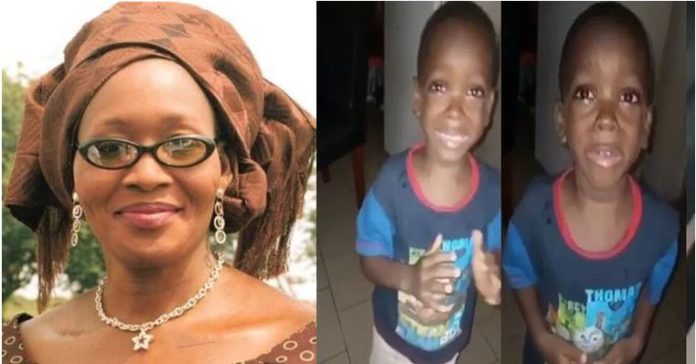 Controversial journalist, Kemi Olunoyo has blasted the person who filmed the viral video of 'mummy calm down'
A viral video surfaced online which saw a little boy pleading and negotiating with his mum to escape flogging for the wrong he has done.
The video attracted several mixed reactions from social media users as many gave the mother a thumbs up for confronting her kid on the wrong he has committed. However, some expressed their disapproval to the actions of the mother.
Kemi wrote;
#mummycalmdown is a disgusting video of child abuse. In the United States the child would have been taken away to DSS custody for emotional abuse. Department of social services will make the mother a weekly visitor to her child. The person filming is an idiot. This is what is known as EMOTIONAL ABUSE. It makes a child defensive. This child may end up a wife beater. Nigerians are laughing insulting me on Twitter. Don't try to insult me here. Learn what happens when you get to your dream country America?
What are your thoughts?