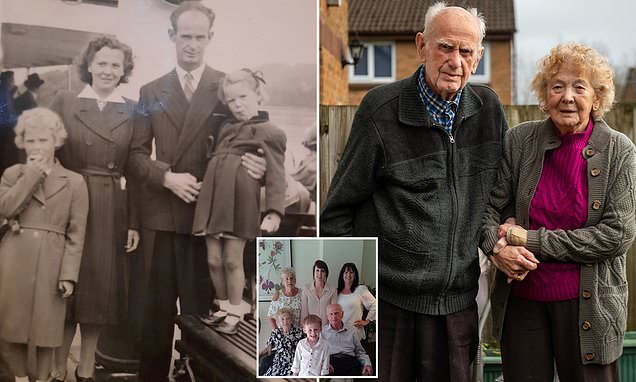 A husband and wife who met as teens have become one of Britain's longest married couples after celebrating their 80th wedding anniversary.
Ron Golightly, 100, met his beloved Beryl, 98, in their hometown of Harrogate aged 16 – when one of his pals wolf-whistled at his future wife's friend group as they walked past in the street.
Beryl, then 14, turned round to see what was going on and 'fell in love at first sight' with Ron's curly hair and 'cheeky grin', and the pair have been inseparable ever since.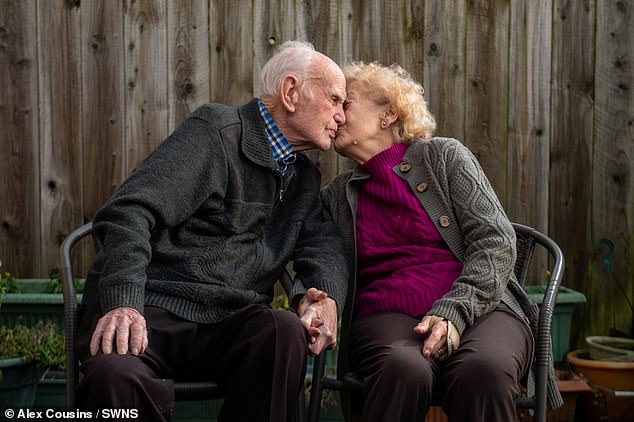 The couple tied the knot in North Yorkshire, in 1941 while Ron, who served in the Brigadier Guards, was on leave from the Army during World War II.
The pair have two daughters, six grandchildren, 10 great-grandchildren and a great-great-grandson. The couple celebrated their 80th anniversary on January 8 with an Oak Wedding Anniversary card from the Queen.