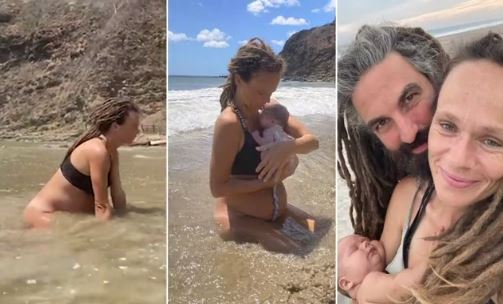 Mother goes viral after birthing her son in the ocean (Video)
Josy Peukert, 37, from Nicaragua, gave birth to her baby in the Pacific Ocean 
A new mother has gone viral after sharing a video of her giving birth to her son in the Pacific Ocean.
Josy Peukert, 37, uploaded a post on Instagram showing how she and her partner, Benni Cornelius, 42, drove to the beach so she could have her baby on the shoreline of Playa Majagual, Nicaragua.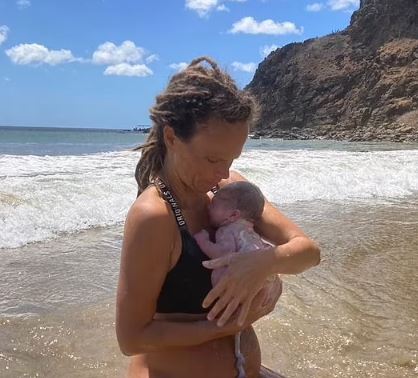 Responding to the trolls, she added: 'Bodhi was born in the midday sun when it was about 35 degrees, we weren't worried at all that he'd be cold and I had no concerns about waterborne infections.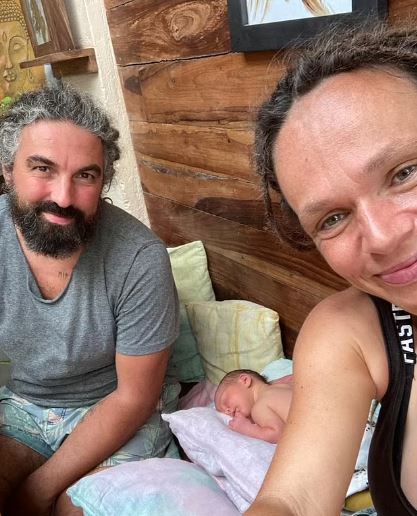 'He is perfectly healthy. I did all the research I needed to to make sure it was safe.
'Water is a barrier that is medically proven.
'For me and this baby I wanted to feel completely connected by my own self directed care.
'This pregnancy was the greatest gift we could have imagined and wished for.'